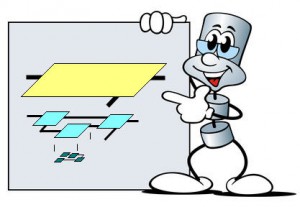 We are an independent provider of engineering services, virtual product development, safety support, training, coaching and technology consultancy.
The main focus of interest and expertise is the modelbased analysis of complex technical or non-technical systems, especially under consideration of fault and failure conditions.
Starting from requirements capturing and initial architectural drafts via safety analyses and validation down to optimal service procedures and runtime availability considerations, it is always the entire product development process that is in scope.
But our offer doesn't end, when the product is finished – communicationg complex systems to the market is a challenging task as well, asking for new methods of sales support and customer interaction. We act as marketing partner for our customers, in the traditional way as well as pioneering exciting new ways of marketing automation.
We are ready for collaboration in your challenging development project – get in contact now!